Looking for a new book cover design or custom illustrations?
You're in the right place. I'm a professional freelance illustrator and graphic designer and I have experience working with traditional publishers and self-published authors. My main design focus is custom illustrated book cover design, such as children's book covers and artwork for non-fiction books. I also do book interior design layouts and book illustrations, and I can deliver print-ready files. Below are some samples of book covers I've worked on.
Fiction Covers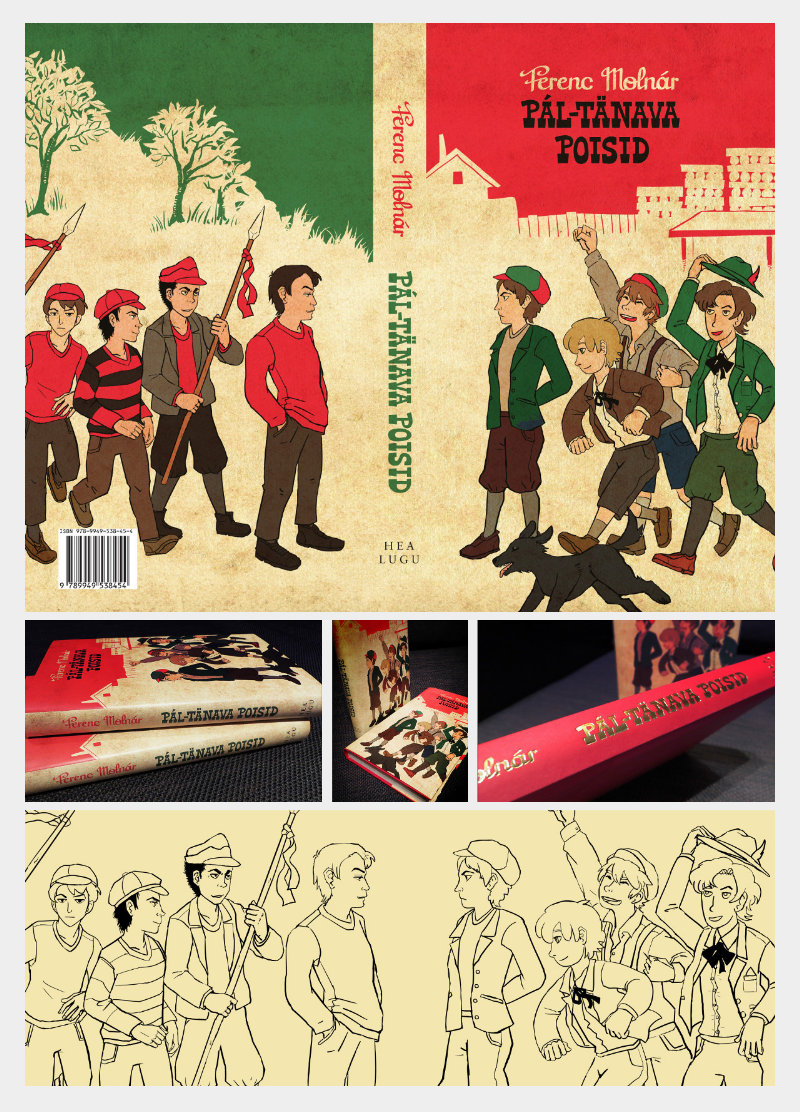 Jacket illustrations for a children's book.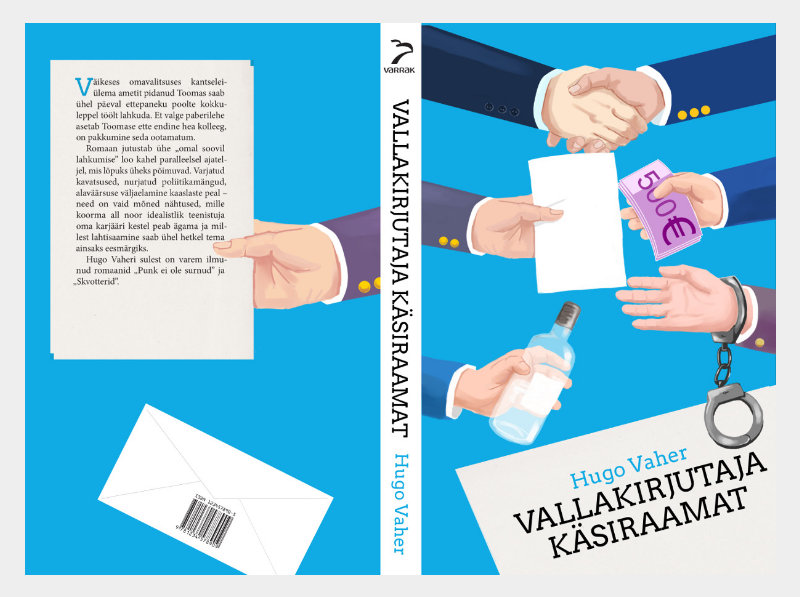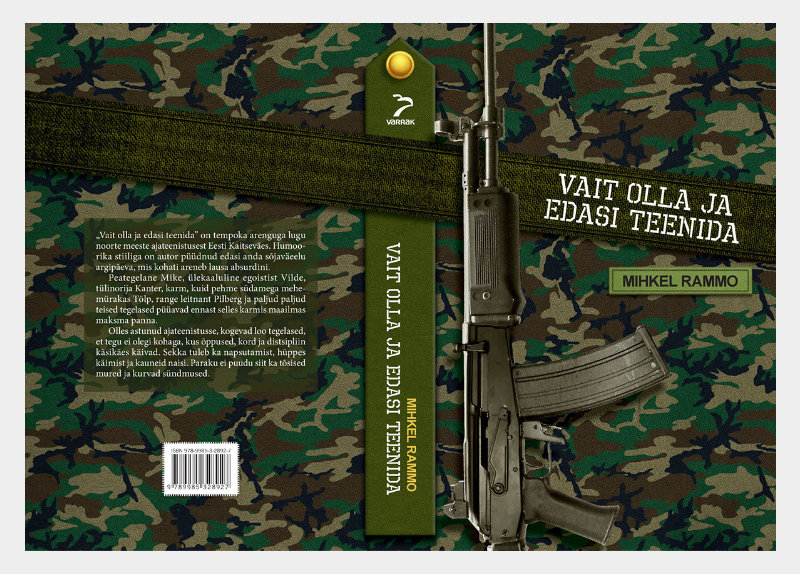 Back and front cover layout designs for print editions of autobiographical novels.
Non-Fiction Book Cover Designs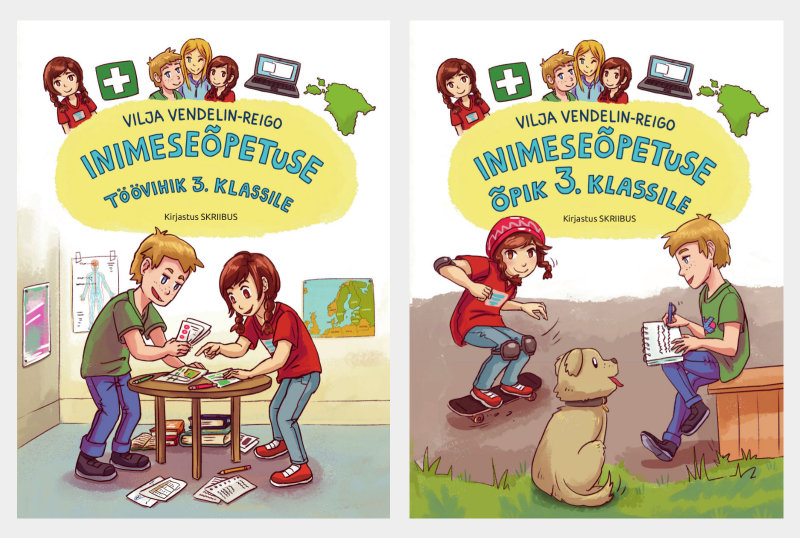 Textbook and workbook covers for 3rd grade Social Studies (I also did interior illustrations for these books).
Comic Book Covers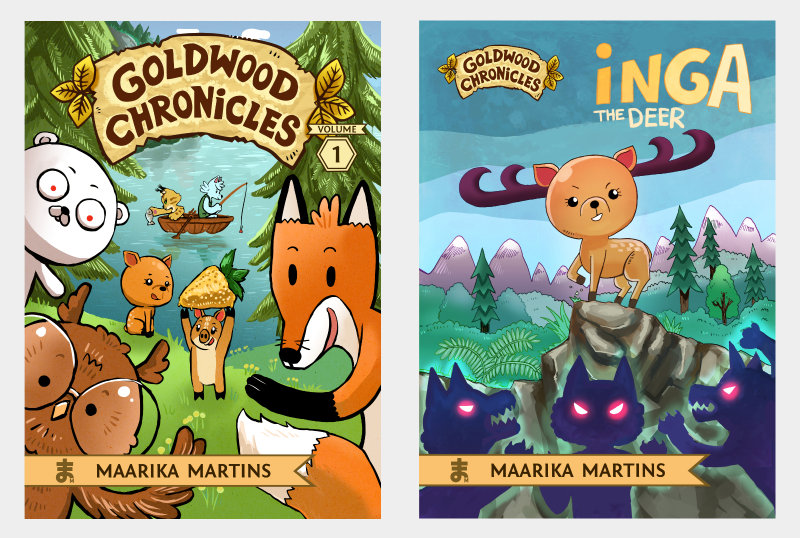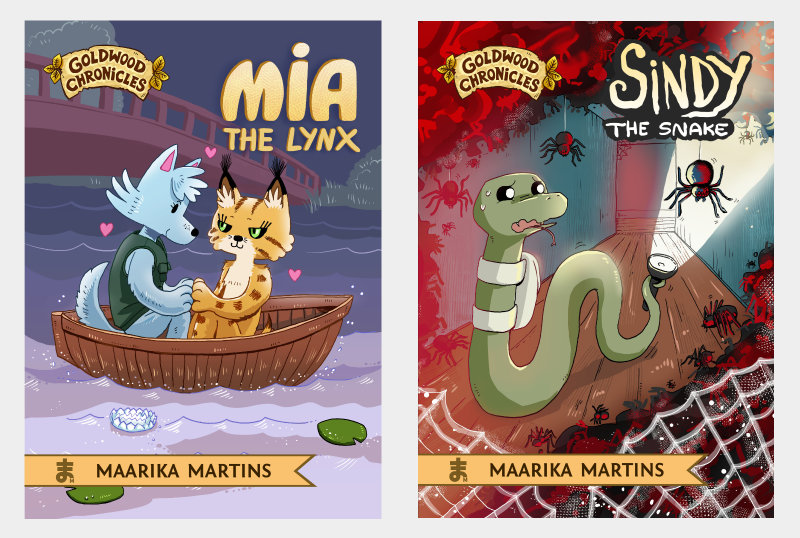 Get in touch
If you'd like to see more samples of my drawing styles for illustrations, have a look at my portfolio. Got questions or want to work with me on your next design or illustration project? Don't hesitate to contact me, I would love to hear from you!
Send an e-mail to maarika@maarika.com or use the form below: