Cute and untamed! – Free e-books are waiting for you!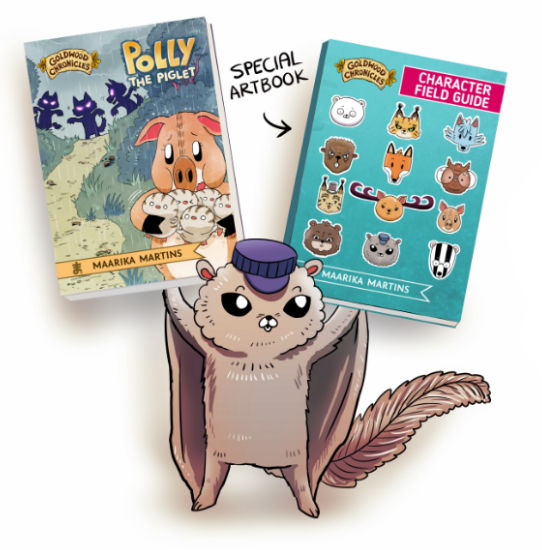 Polly the Piglet, a cute action-packed story from the Goldwood Chronicles comics series, and a special artbook Character Field Guide are free for a limited time, grab them now!
Danger is right around the corner. Polly the piglet is alone, terrified and on the run from a pack of hungry wolves. Can a piglet face up to the wolves and save a nest of baby birds from doom?
Character Field Guide includes tons of character profiles, sketches, and extra illustrations of the Goldwood Chronicles series.