Goldwood Chronicles Volume 1 (Issues #1-4)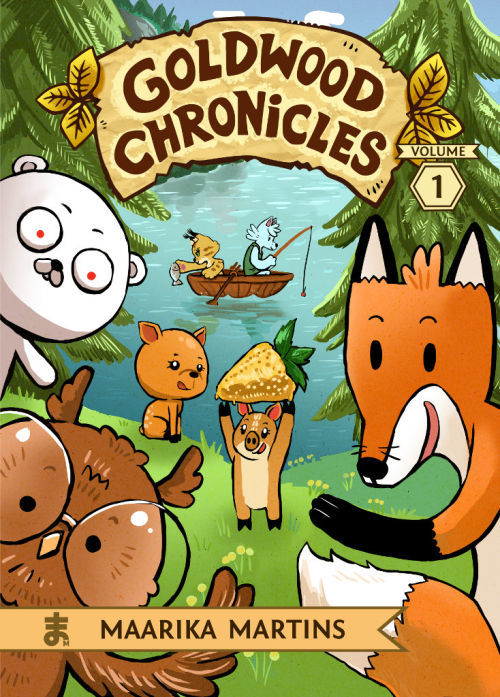 How does an owl become a fox? Why can't lynxes and wolves get married? What saves a deer and a piglet from becoming BBQ for wolves? Who helps a tiny bear cub overcome bullying?
Goldwood Chronicles is a series of short stories for kids and grown-ups alike, following the lives of wild animals. Volume One features a furless albino bear fighting depression, a single dad fox raising his baby owl, a deer and a wild boar piglet in deep trouble, and a forbidden love story between a lynx and her wolf girlfriend.
Collects issues #1-4:
Mia the Lynx
Olga the Owl
Agnes the Bear
Inga the Deer
Age rating: 12+
Length: 112 pages (paperback is in black and white)
Format: Graphic Novel / Comics
Genres: Anthropomorphic / Drama / School life / Action / Romance
Get this comic: