Illustrated pattern design – Cats Tea Party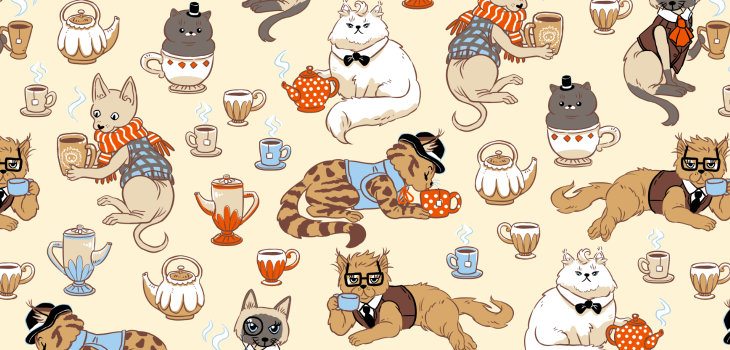 I made this illustrated pattern design of tea-drinking cats who are wearing fancy accessories like tophats or monocles because it has two things I love a lot: cats and tea. I drink tea every day (my favorite tea is green tea), so tea has become sort of a recurring motif in my illustration work. (Just look at my last year's Inktober illustrations.) Anyway, I wanted to share some WIPs and images of various stages of making these cats.
From sketch to lineart
Here's a sketch I shared on my Instagram a while back (btw, you can follow me over there if you wanna see more sketches). It's actually pretty close to the final design (except the tiny kitten's eyes. Eek, it looks creepy in the sketch).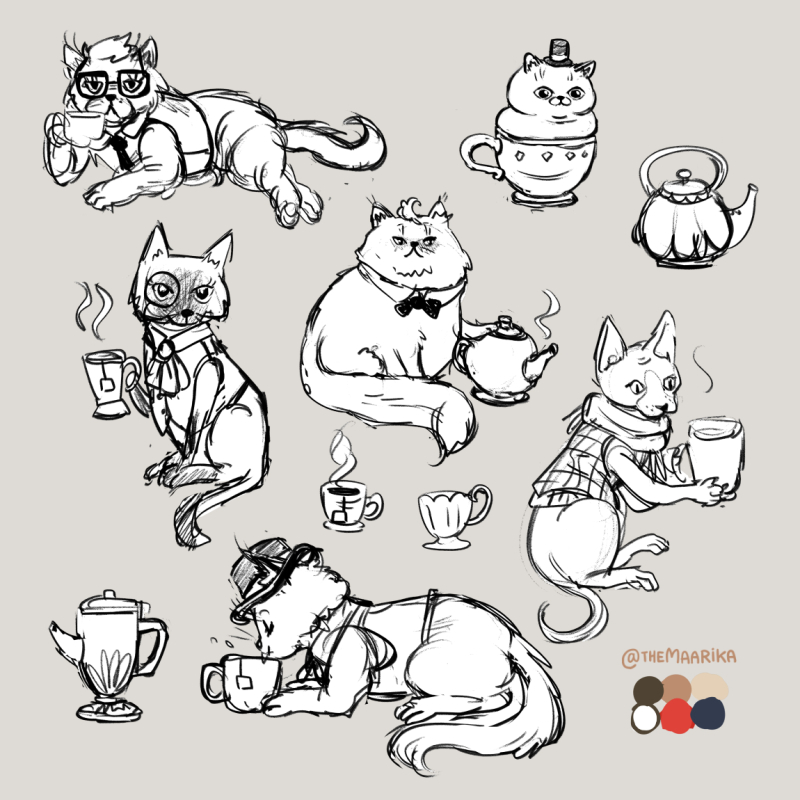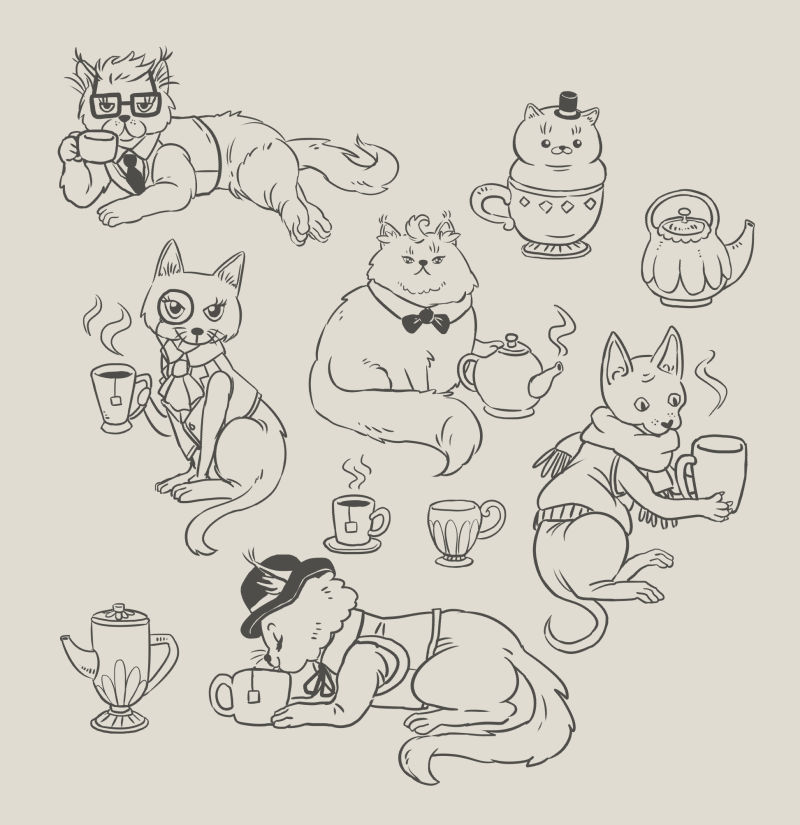 Once I finished designing the cats, I made a seamless pattern of them. Making a seamless pattern is actually pretty simple and you can even do it on Clip Studio Paint, and probably most drawing software.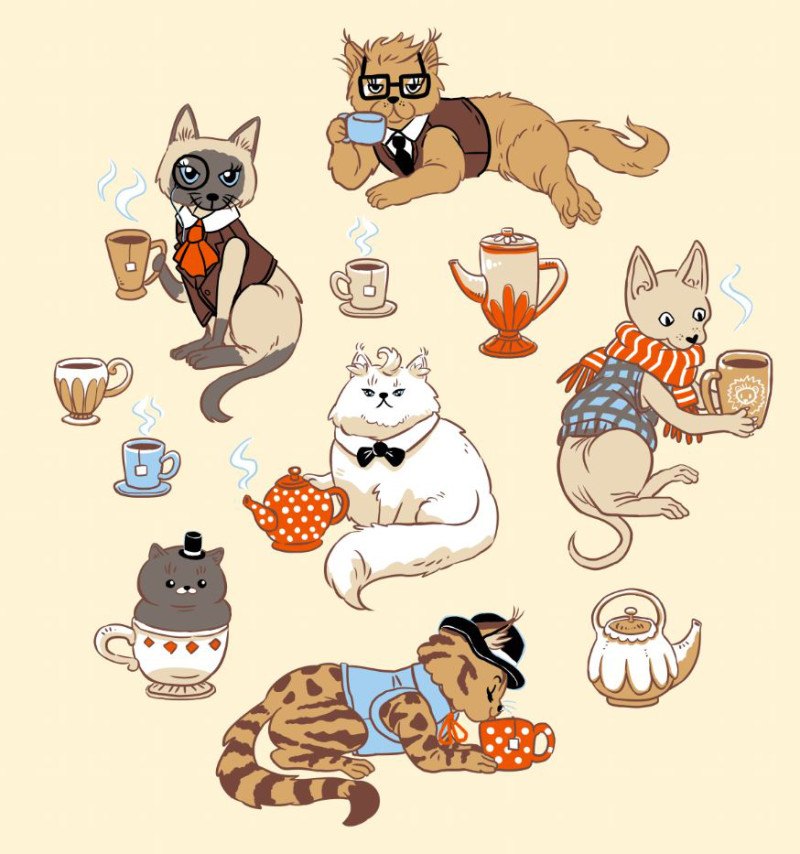 I wanted to use limited colors for these drawings since they're all part of a set. This also makes it easy to use screenprinting or other methods that work better with limited colors, if that's something I ever want to do.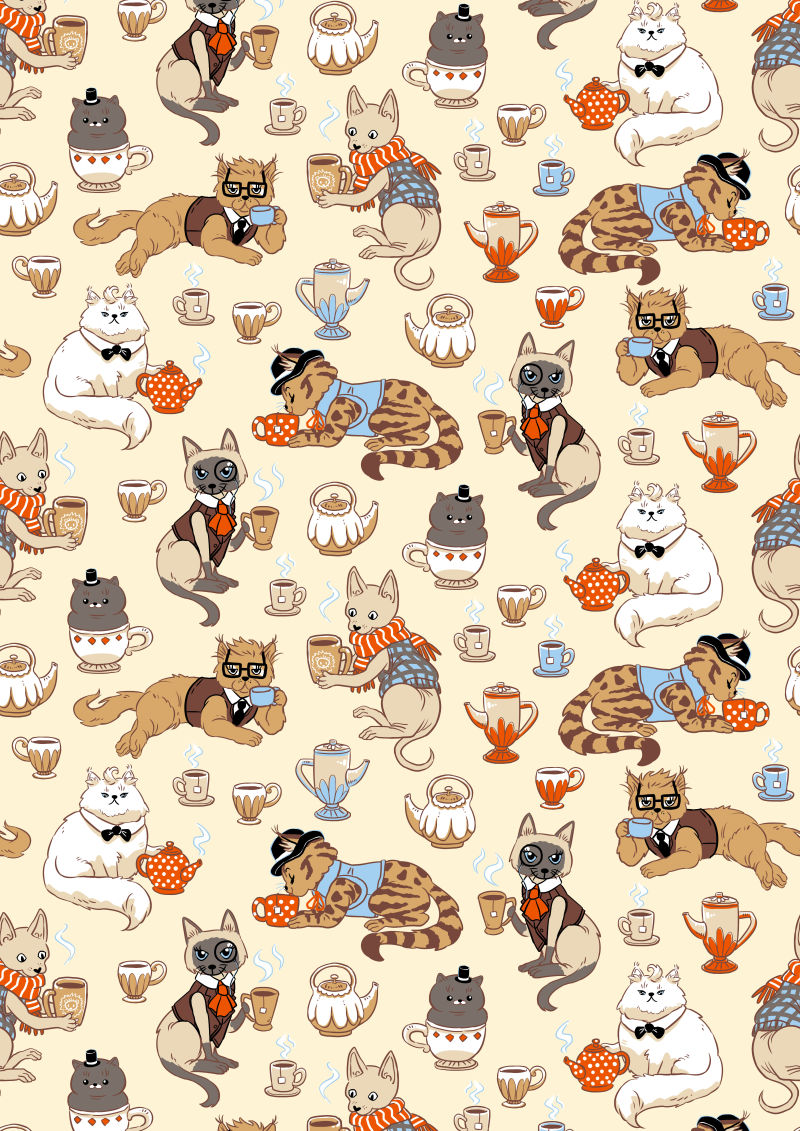 Here's a postcard I made of the big white fluffy cat. Just added a bit of texture there.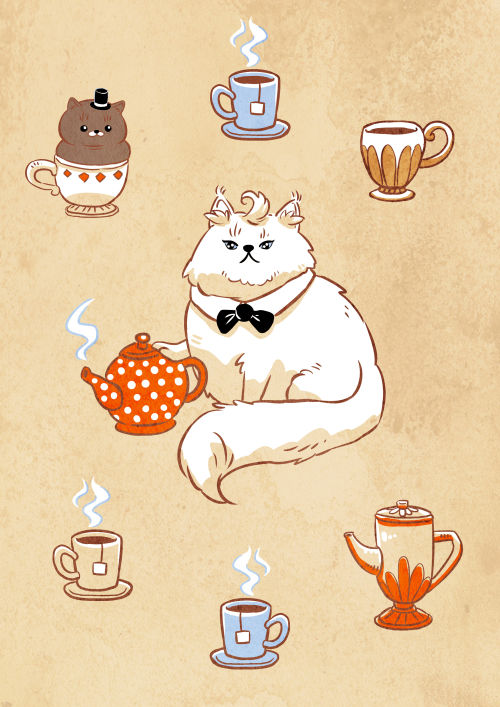 I also made a comic about one of these kitties (whose name is Little Muffin Top because of the tiny tophat). You can read it when you somehow end up on my 404 page. It was kind of a secret (but I guess not any more).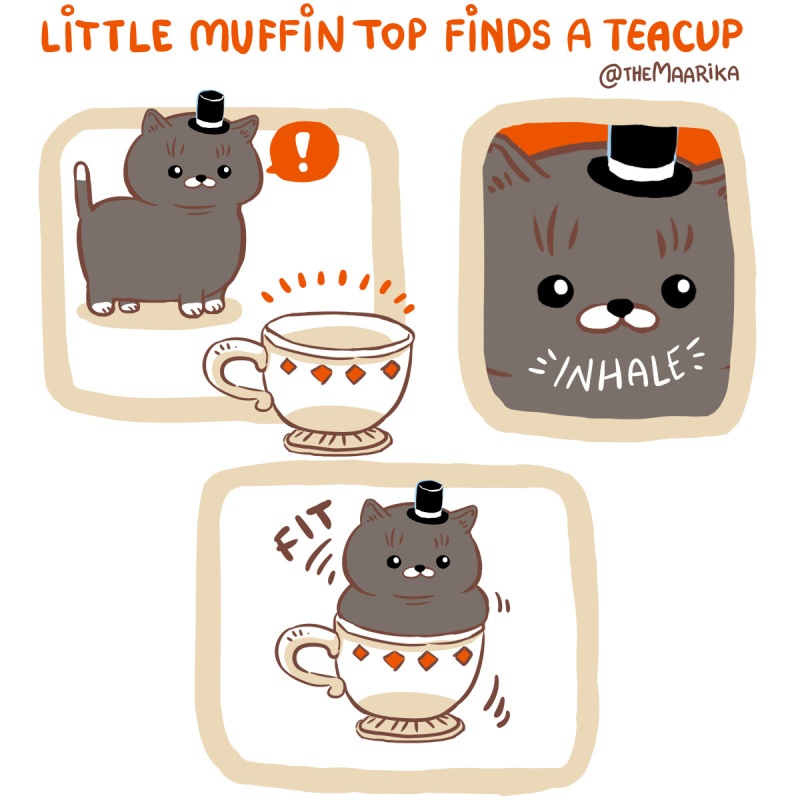 Get some kitties for yourself (or for other cat lovers)
Cat lovers and tea drinkers could be interested in stickers which I have in my online store over at Teacup Goblins. Go ahead and get some kitties for yourself (or for someone who likes kitties).
Save