Goldwood Chronicles: Custom Title Logo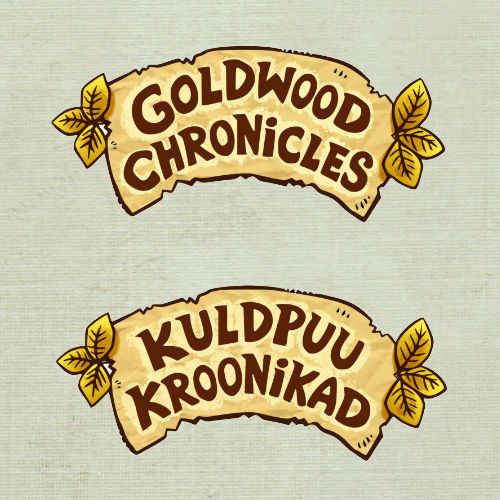 What's Goldwood Chronicles?
Goldwood Chronicles is a comic series and while I was developing it, it was my goal to make each book in the series with a consistent cover design. To do that, the series needed a logo. It took me a while to decide on the name of the series and eventually I went with Goldwood Chronicles. Goldwood refers to the setting where the stories take place (Goldwood Kingdom) and Chronicles seemed appropriate since there are several timelines and the stories are not chronological.
Ideas behind the logo design
Goldwood Kingdom is ruled by bees so my initial sketches included hexagon shapes based on honeycombs, and bees, but I ended up ditching those ideas since at that time I didn't have any stories that would really go into detail about that aspect of the world I created, and the connection wouldn't have been apparent. Instead I used a yellow/gold palette for the color version. Hand lettered typography felt a lot more organic and fitting so I didn't use a specific typeface for it. I published this series in both English and Estonian, so I had to make two versions of the logo.
Images of the logo creation process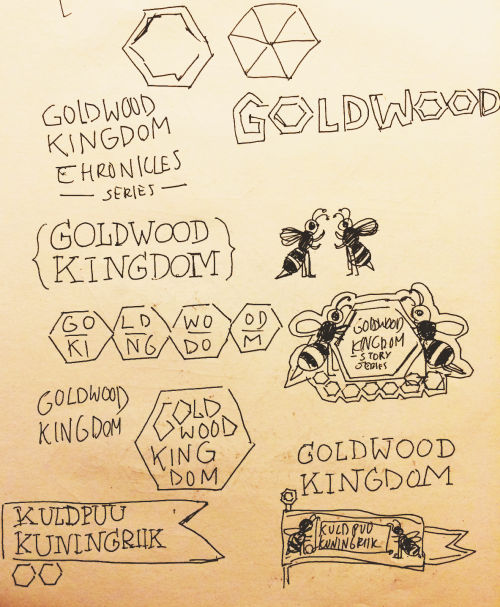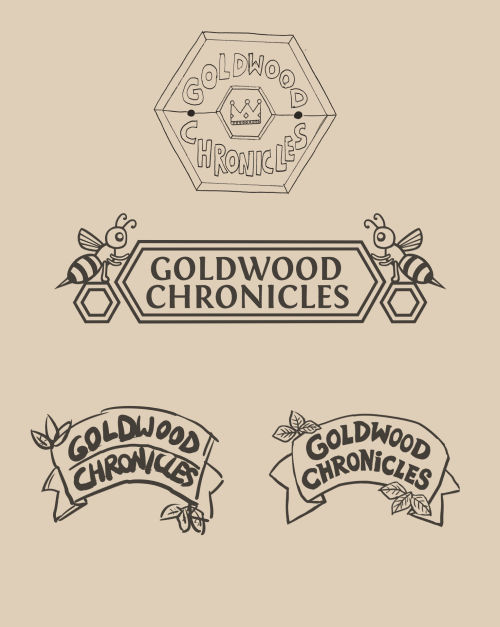 Some sketches. The last two ended up close to what the final result was but I changed the ribbon motif.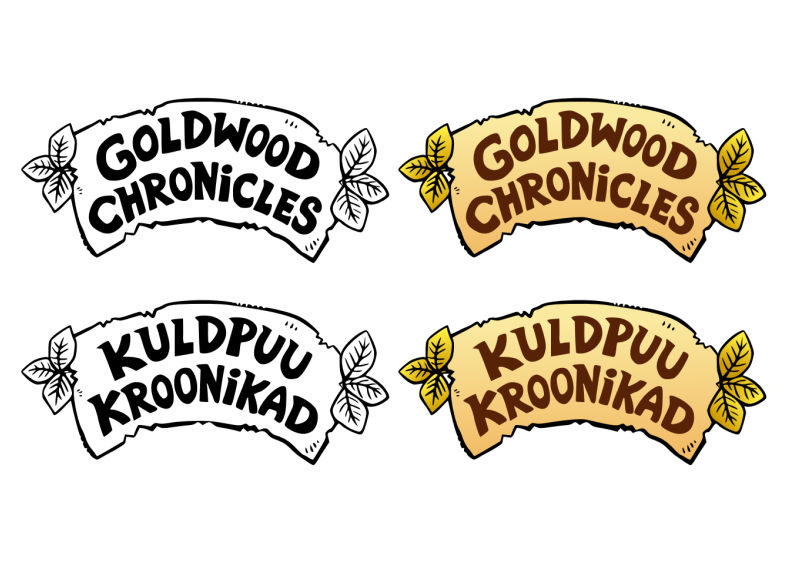 I start all my designs in black and white and add colors only in the end. The first colors were simple gradients but I used more textures for the final version.
Finalized logo