Monster Parade T-shirt Design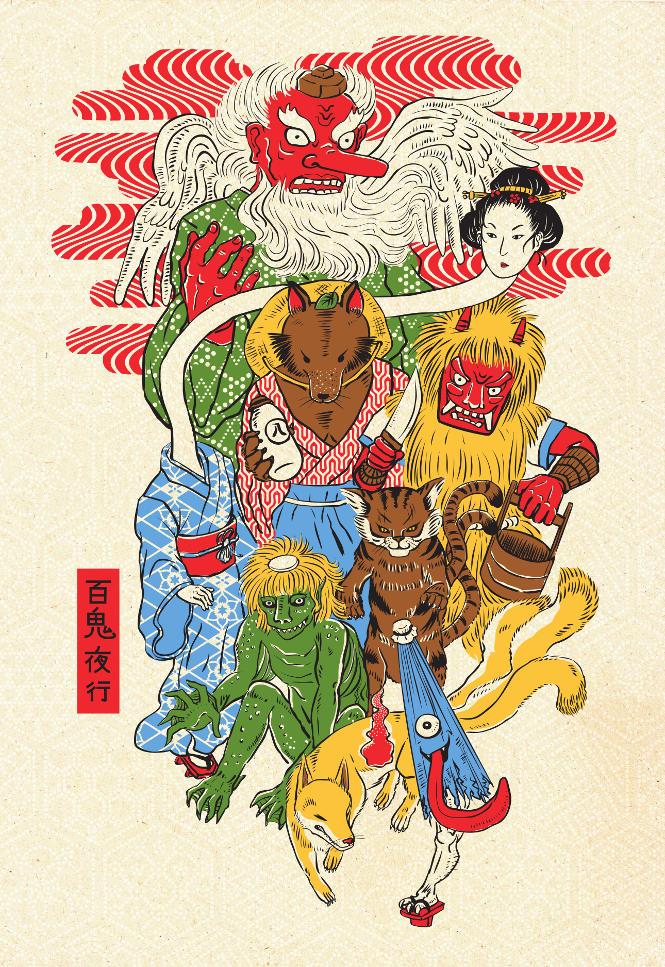 This illustration was originally made as a submission for a T-shirt design contest where the task was to create a Japanese themed T-shirt design. For me, all the different monsters/demons and mythological creatures stood out in the Japanese folklore so I decided to do my versions of some of them. Later I used the same design for making postcards as well.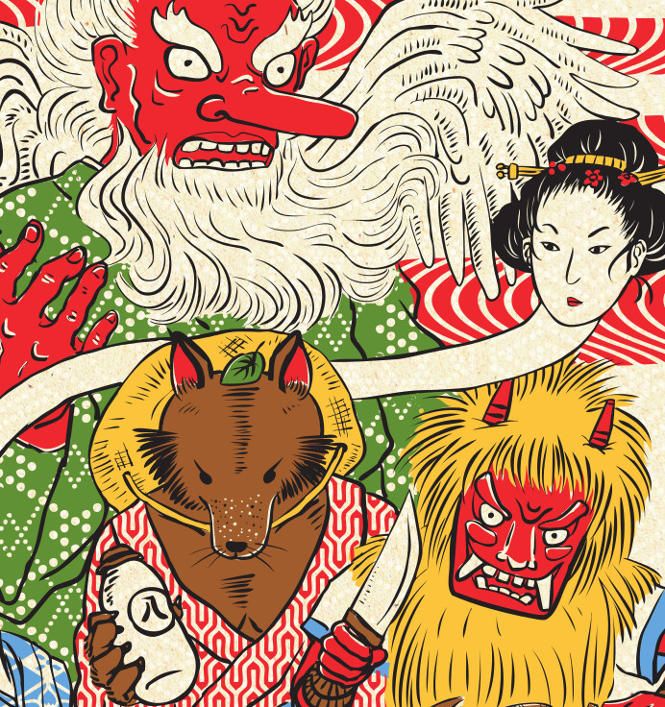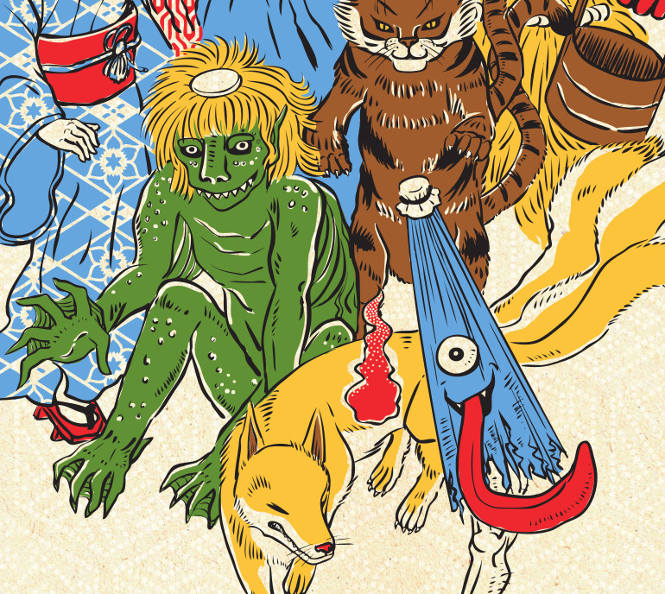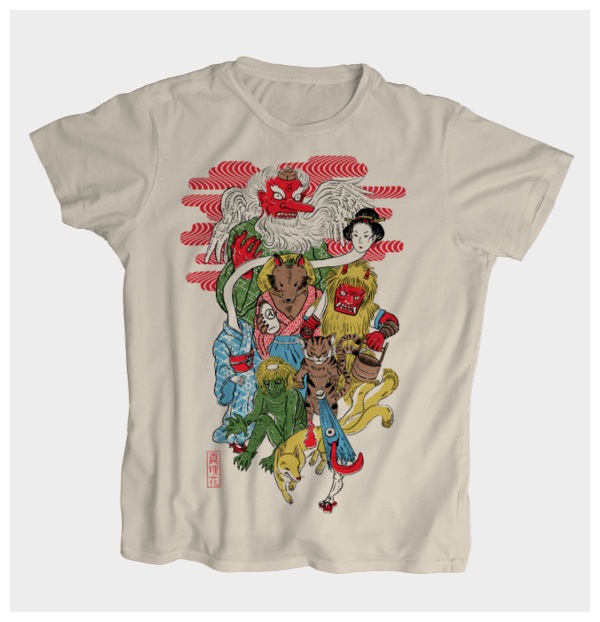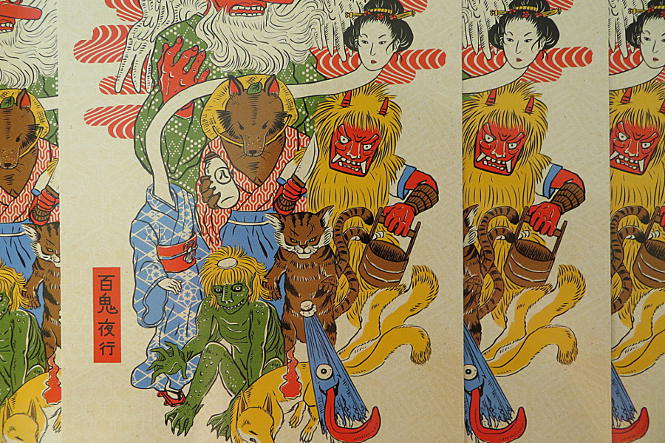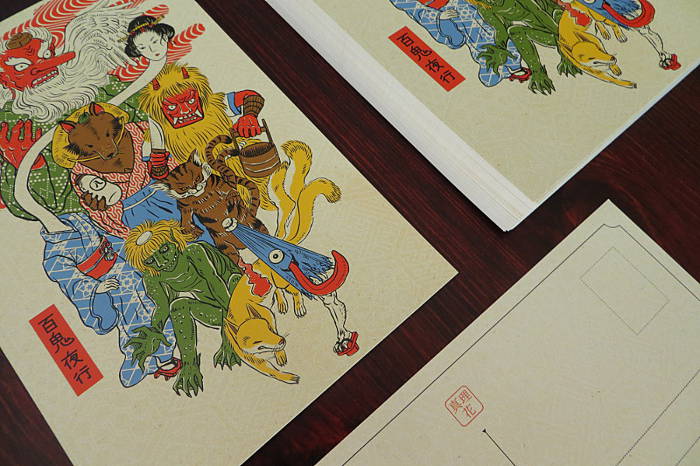 Creatures in this artwork are nekomata, nine-tailed fox (kitsune), tanuki, tengu, rokurokubi, kappa, namahage and karakasa. I took inspiration from a concept in Japanese mythology called Hyakki Yagyou ("Night Parade of One Hundred Demons"), and that's also what the text on it means.
Here are some production images: a sketch and different layers separated by colors.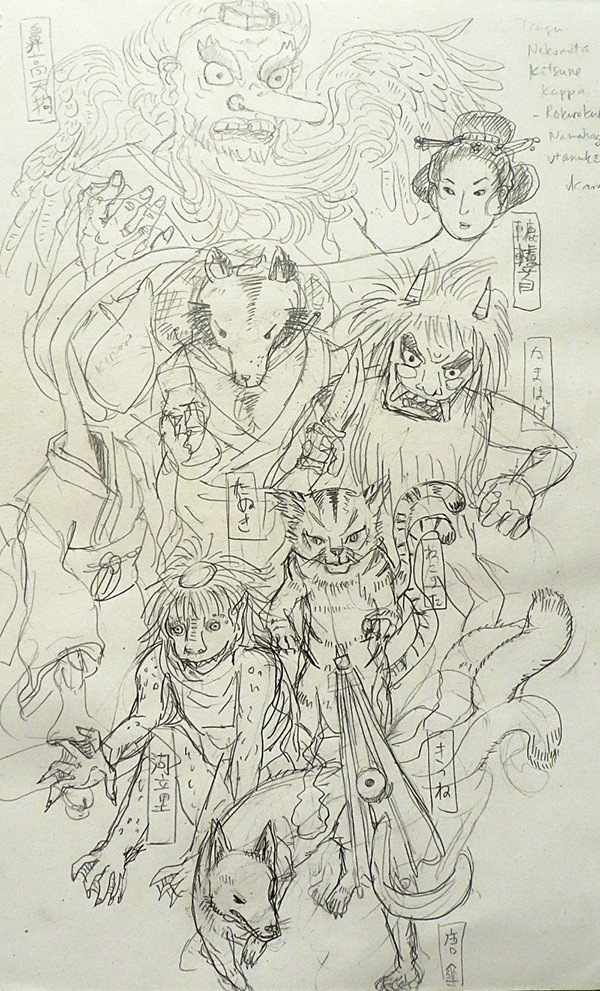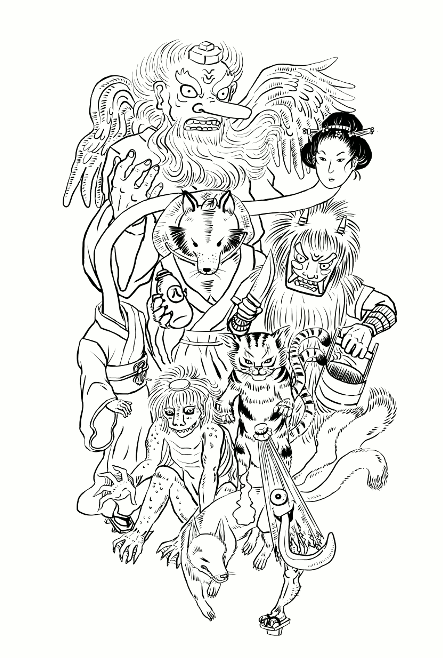 Get art prints or merchandise:
– Redbubble
– Society6
– TeePublic