Sindy the Snake (Goldwood Chronicles issue #5)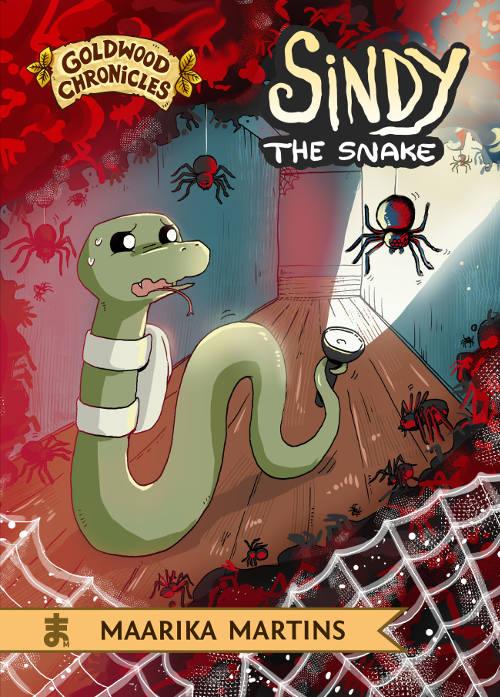 Are you afraid of spiders? Sindy is, and she's a snake. On a cold, stormy night, Sindy and her friend find shelter in an old abandoned house but they soon discover that the house is crawling with terrifying spiders.
Sindy the Snake is a cute action-packed horror story about two unlikely heroes, featuring creepy attics, hiding in dark places, real cliffhangers, and of course, spiders. Tons of spiders.
Age rating: 9+
Length: comic: 22 pages (book: 28 pages)
Format: Graphic Novel / Comics
Genres: Anthropomorphic / Action / Adventure / Horror
Get this comic from: