Sketch Zine Vol 2
This sketch zine collects sketches, process pics and some illustrations that I did in 2018. Most of it is Shoot, but there are a couple of pages of other things too. It's very gay. 🏳️‍🌈
Before I can print my new sketch zine, I need to know how many copies to print. I've set a goal on Ko-Fi to cover the production cost of this zine but it will be printed regardless of whether this goal is met or not. The quantities will be limited. If you want to reserve your copy, you can do it only from August 15-25 on Ko-Fi.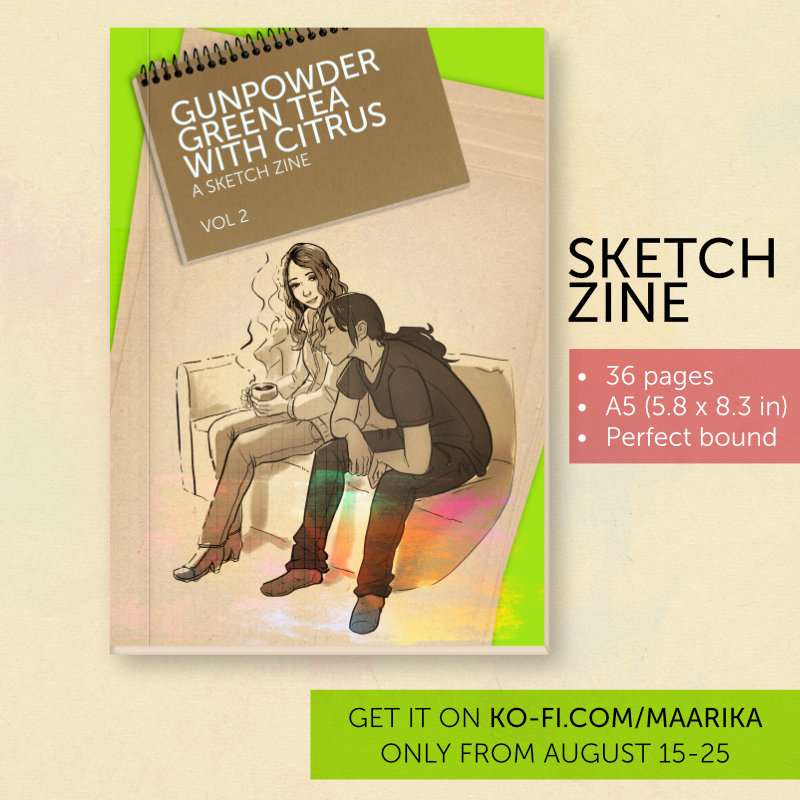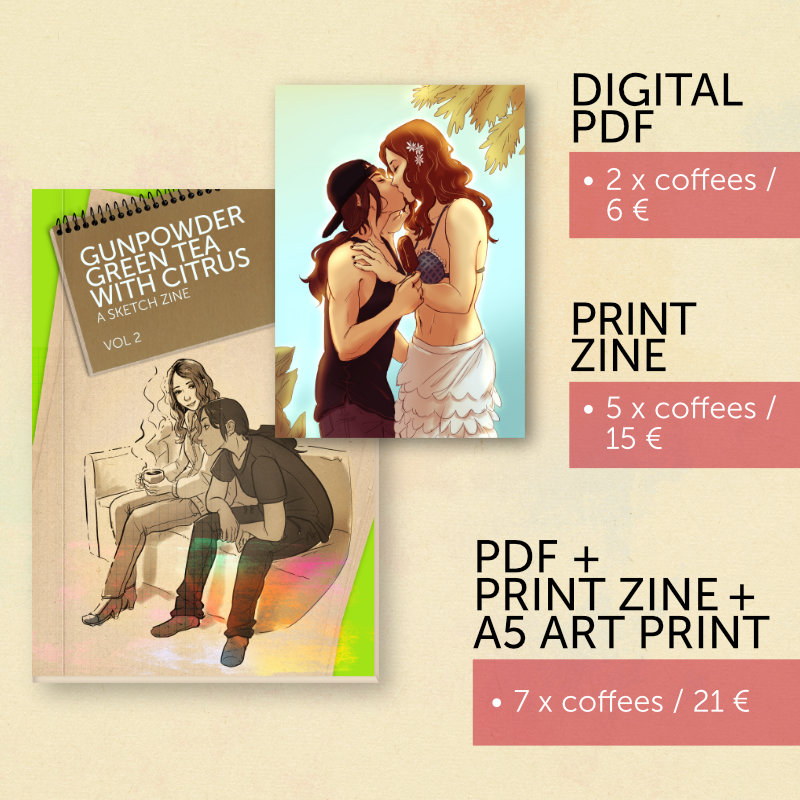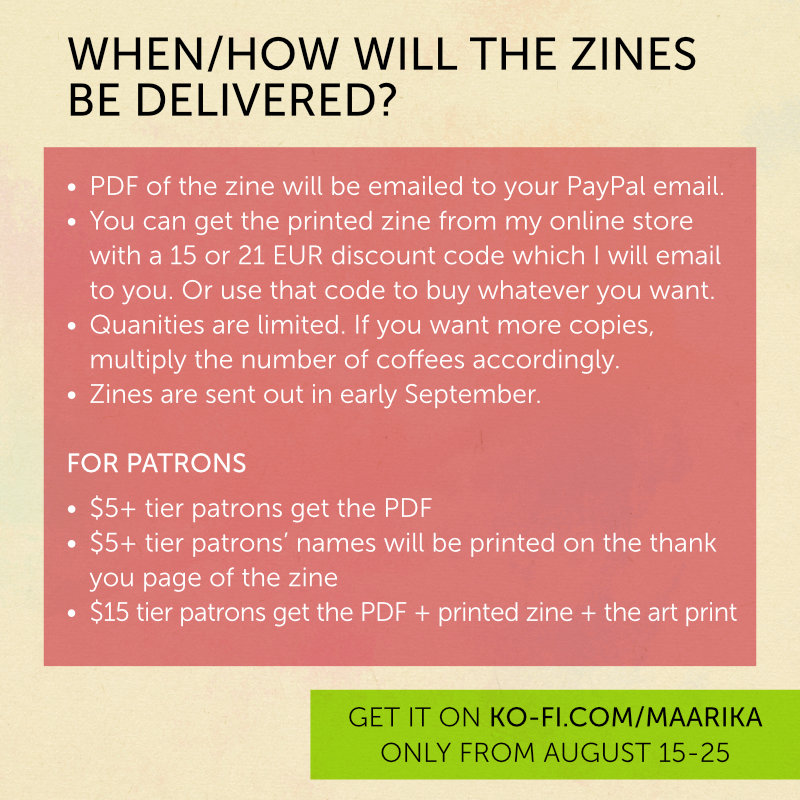 If you prefer to use a different email address than your PayPal one, then you can send me a private message with your preferred email while you're sending your coffees on Ko-Fi. Make sure you tick the box to make your message private.
After 25/08, I will print the zines and then put them on sale in my online store. If you get a discount code from Ko-Fi for your zine, then you can use it to redeem your copy. Please note: shipping costs are not included in the zine prices.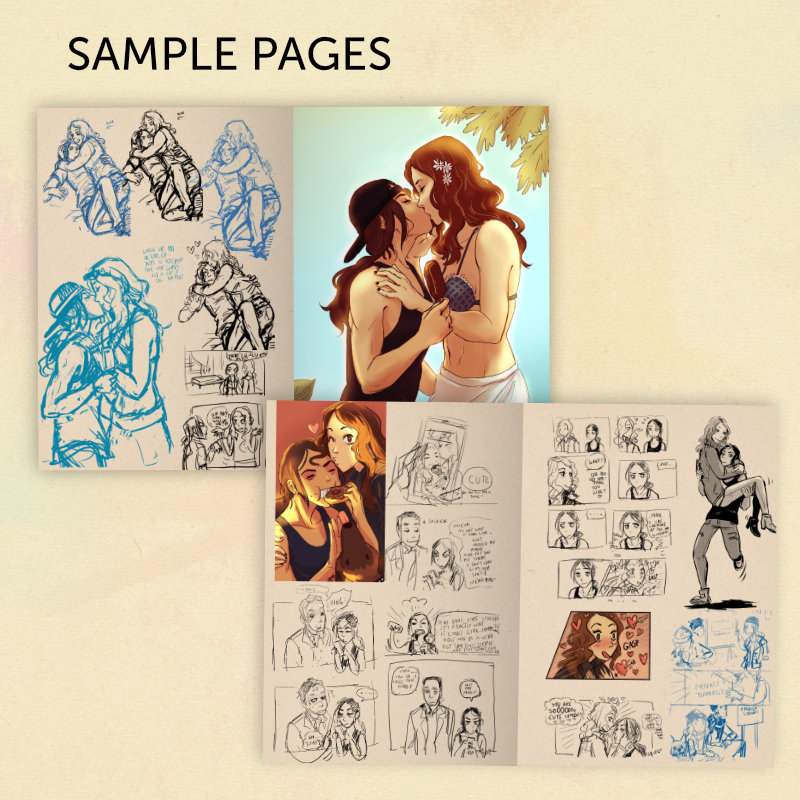 Patreon supporters
As mentioned above, certain tiers on Patreon also get this zine. Become a patron to never miss out on zines and other rewards!
$5+ tier patrons get the PDF
$5+ tier patrons' names will be printed on the thank you page of the zine

$15 tier patrons get the PDF + printed zine + the art print

What's Ko-Fi?
Ko-Fi is a website that lets you buy a coffee to creators whose content you enjoy, so it's like a tip jar. All payments are processed directly by PayPal, not Ko-Fi. I'm using Ko-Fi to raise funds for my zine because I want to know exactly how many copies to print. It's kind of like a Kickstarter project basically, but it's just very small.
Have questions?
Email me: maarika@maarika.com
Thank you for supporting my art!