Commissions
[CURRENTLY CLOSED]
To get your own custom digital illustration, simply send me an e-mail with a short description of your project to get a price quote.
Prices start from 150 EUR but the exact price will depend on the complexity of the illustration. This illustration includes up to 3 characters, a simple background and coloring.
Below are some samples of typical types of commissions, if you're unsure about how to describe your project. You can request other types of commissions as well.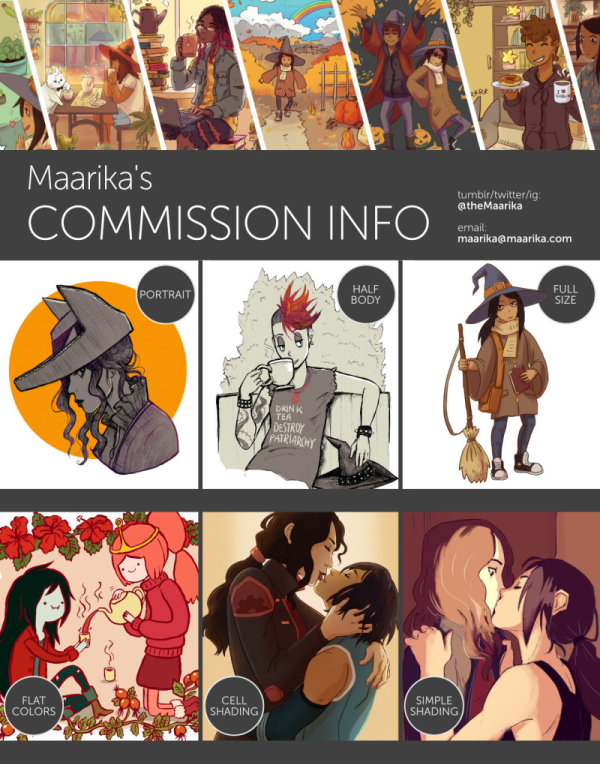 Payment is by PayPal or by bank transfer (if you're in the EU)
You will get a high resolution digital file of your custom illustration (sketch, WIP, final image)
NO nudity / adult content, fanart based on fanfics, OCs without reference pics (but you can commission character design)
By commissioning art from me, you agree to my terms of service.

---
Ready to commission me? Have questions? Send me an email.

Send me an email at maarika@maarika.com